Image: Maxwell Smart 
By Mike Cohen
On the eve of Yom Hashoah, Holocaust Remembrance Day, there is a new relatively new commemoration format in place in Montreal. It is called Zikaron BaSalon, Hebrew for Memory in the Living Room, passing the torch from official ceremonies and mass assemblies to more intimate, meaningful and inspirational gatherings.
To honour the past and look to the present and future of Holocaust Remembrance, the community is invited to an informal multigenerational discussion with survivor Maxwell Smart and teen podcaster Eliane Goldstein on Sunday, April 16 (5:30 pm to 7:30 pm) at L'Annexe on the second floor of the Sylvan Adams YM-YWHA (5400 Westbury). There is no charge but you must reserve tickets via https://jlive.app/events/4376
Maxwell Smart is a successful businessman, accomplished artist, and memoirist of Chaos to Canvas – a recollection of surviving the Holocaust and making a new life in Montreal. He is the author of The Boy in The Woods, which I am told will also premiere as a movie in the fall. Smart was eleven years old when his entire family was killed before his eyes. He might have died along with them, but his mother selflessly ordered him to save himself. Alone in the forest, he dug a hole in the ground for shelter and foraged for food in farmers' fields. His clothes in rags and close to starvation, he repeatedly escaped death at the hands of Nazis.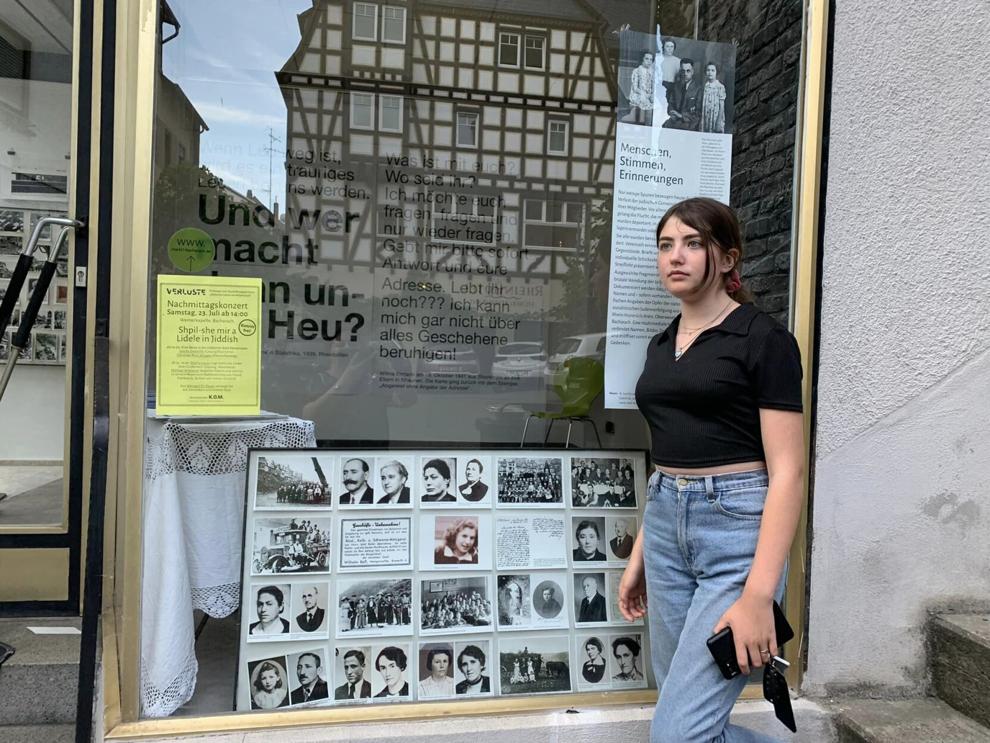 Goldstein is a Secondary III student at Westmount High School who started a podcast interviewing Holocaust survivors as a tween. It is called The Effect On Us  and emphasizes the impact of the Holocaust on survivors and subsequent generations. She has interviewed Smart in the past and actually suggested him for this program.  The format Sunday will see her ask him questions. When I got a grant from the Jewish Community Foundation of Montreal last summer to coordinate a Holocaust education program at the English Montreal School Board, one of the first people I called was Eliane to co-host our podcast with Mark Bergman. She is an outstanding young lady whom I am proud to have as one of our students.
Zikaron BaSalon began as an Israeli grassroots initiative. Sunday's program is a collaboration between families in Montreal (PJ Library) and Israeli scientists living here (ScienceAbroad).
Light refreshments will be served. It is aimed at parents, tweens and teens.