On February 10, Royal West Academy   students had the opportunity to visit the Montreal Holocaust Museum as part of an Extra Curricular Activity (ECA ) project. This outing was organized by Spiritual Community Animator   Trehin and   Ferland-Turcotte for Diversity Caravan, a multicultural ECA, that provides an opportunity for students to explore the unique cultures and faiths of the world in their own city, Montreal!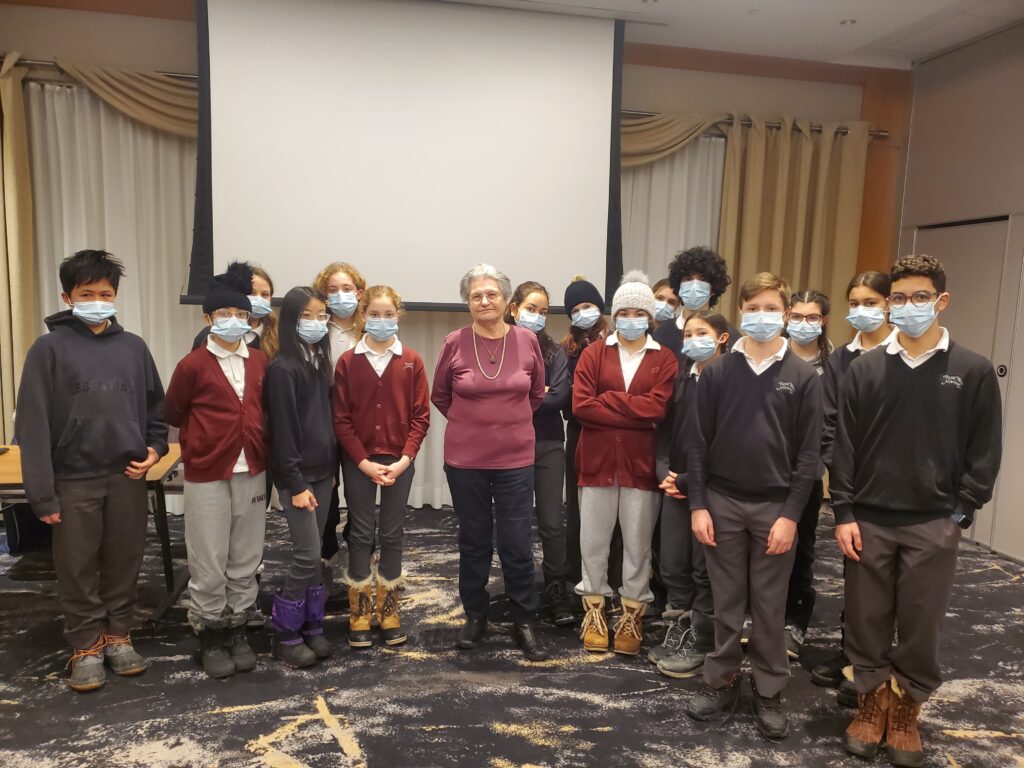 Diversity Caravan allows students to get a taste of a multicultural experience, developing an awareness and understanding of the of the large number of ethnic groups that make up the multi-faith fabric of Montreal and Canadian Society. So far students have visited the Congregation Shaar Hashomayim synagogue in Westmount, Islamic Center of Quebec, and Notre-Dame Basilica of Montreal. The latest trip to the Montreal Holocaust Museum included a guided tour of the informative exhibits, followed by an educational workshop with a Holocaust survivor.  Students had an opportunity to travel back in time to the 1940's and hear the emotional story of   Daisy Gross, a Holocaust survivor, who shared her personal story and experiences during these difficult times. In the commemoration room of the Museum, students paused in reflection and remembrance placing a stone as per commemoration customs. Ms. Gross' story and the visit to the museum brought a deep understanding and awareness of the effects of the Holocaust; an experience that many students expressed was quite moving for them.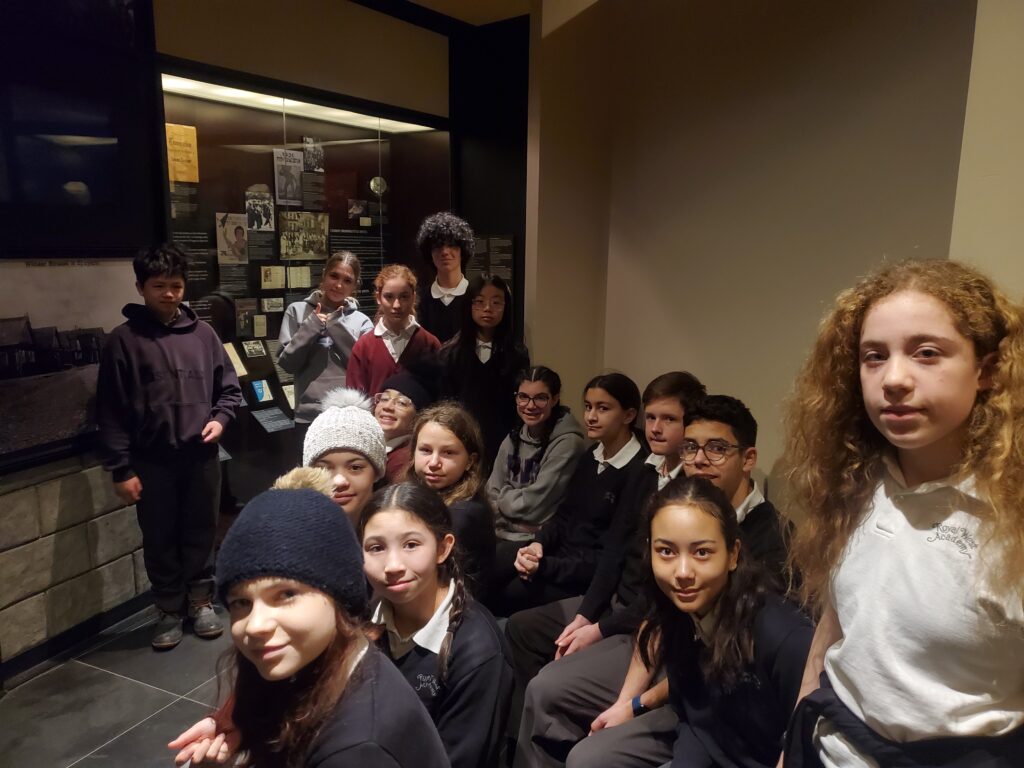 About the Project
The objective of the EMSB Holocaust Education Program is to sensitize students and staff to the history of the Holocaust and acts of Antisemitism via special guests, lectures and visits to the Montreal Holocaust Museum and different exhibits and programming in the community. It is supported by a Nova grant from the Jewish Community Foundation of Montreal.