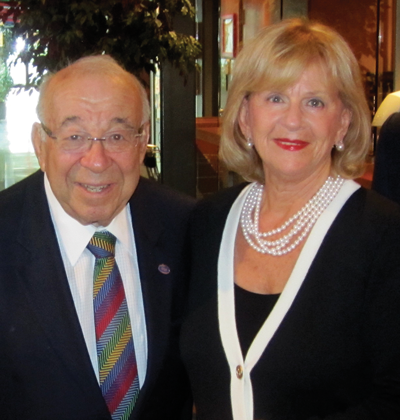 The Riva and Thomas O. Hecht Scholarship Program, Teaching of the Holocaust for Educators endeavored to promote Holocaust education to educators  in Quebec. This scholarship program was designed to offer professional development opportunities to educators through the Belfer National Conference for Educators at the United States Holocaust Memorial Museum in Washington, D.C.
Quebec is one of the provinces in Canada that does not formally mandate Holocaust Education in its curricula. The alarming and virulent increase in human rights violations, violence, racism, hatred and anti-Semitism in North America and worldwide underscores the urgent need for major changes in the content of some courses in schools both here and abroad.
Teachers found it instructive to participate in learning activities that equipped them to help sensitize students to the facts and consequences of the Holocaust and other human rights violations. The Belfer National Conference for Educators presented Holocaust education for English Language Arts and Social Studies/History teachers from grade 6 and up.
We are doing the right thing, at the right time
The impact of the Israel experience was widely observed in Quebec as more teachers and students were exposed to the concepts and ideas about ways to stem the actions of hatred, violence and anti-Semitism. Past graduates received many requests to give presentations, information sessions and workshops in schools and in their communities. Holocaust survivors were invited to give testimonies to students at school assemblies and in their classrooms.